Escher Reality was founded in 2016 building Augmented Reality (AR) SDK and APIs for mobile devices. After joining the YCombinator 2017 Summer program, the company was acquired by Niantic.
Background
I was approached by Diana, one of the cofounders, to provide design help to the fledging startup. As the only designer among the technically minded team, I've worked on everything from brand identity, designing and building AR demos, AR UX best practices and creating a web presence for the company.
Identity
The first thing I've designed for them was the logo. The cofounders were furiously at work on the technology and they need an identity to talk about their technology and garner interest.
The company was obviously named after M.C. Escher, the Dutch graphic artist. Thematically, this draws a parallel to AR enabling the impossible structures that he is so famous for. I was inspired by the promise of AR to alter reality when seen through it's lens. The logo ends up taking the shape of a monocle that acts as a viewfinder; the colors bleeds through and alters the reality that is seen within it.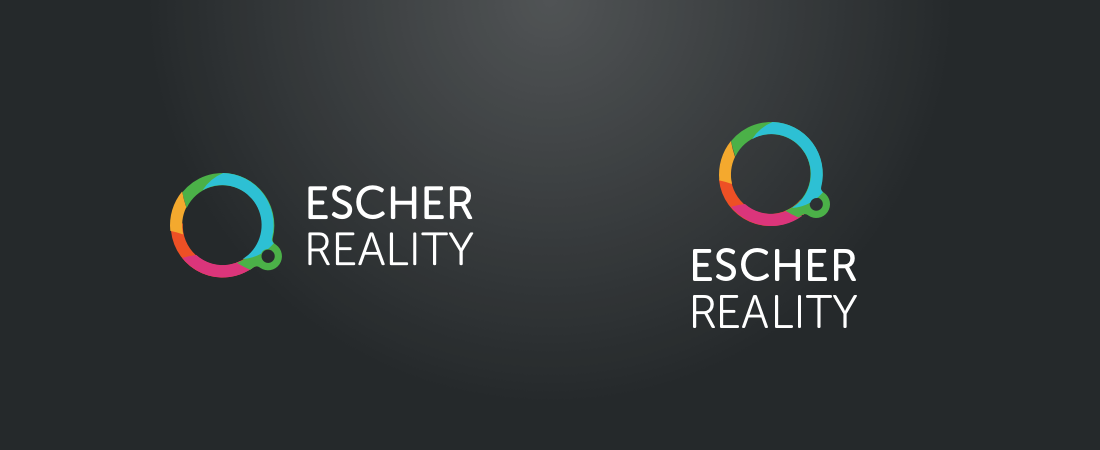 Augmented Reality Demos
An important part of being a startup in a budding space is to constantly showcase technological improvements to generate excitement. I worked with the team closely to develop the main demos showcased externally, working across design and implementation in Unity.
A few months right before the acquisition, the team was ready to launch the new multiplayer API, which was really novel during that time. We needed a demo to demonstrate the potential of the API for multi device gaming scenarios that would get our stakeholders excited. We did a lot of brainstorming and design session, and after a series of those, we shipped a demo that allows 2 players to deflect a ball back and forth. Just like how Pong launched Atari.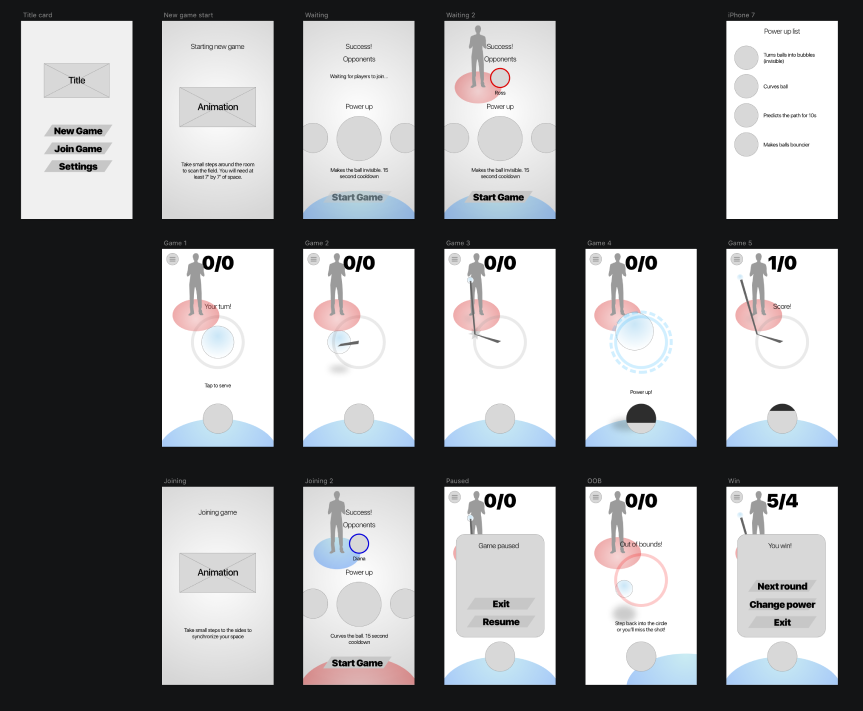 Author's note: unfortunately, the demo video was taken down after the acquisition.
AR Human Interface Guidelines
Since we were working in a new medium, we were getting all sorts of questions about how best to design AR applications. Based on our experiences, I authored a short documentation of how we think about AR user interfaces for mobile devices. This was published on the developer documentation and here's an archived copy.
Somewhere on the web
In addition to the developer documentation, as the startup was garnering press and attention, we launched a corporate website as well which eventually announced the acquisition.
Visit website (archived)